Site Location: 10 Memorial Beach Dr. Webster MA 01570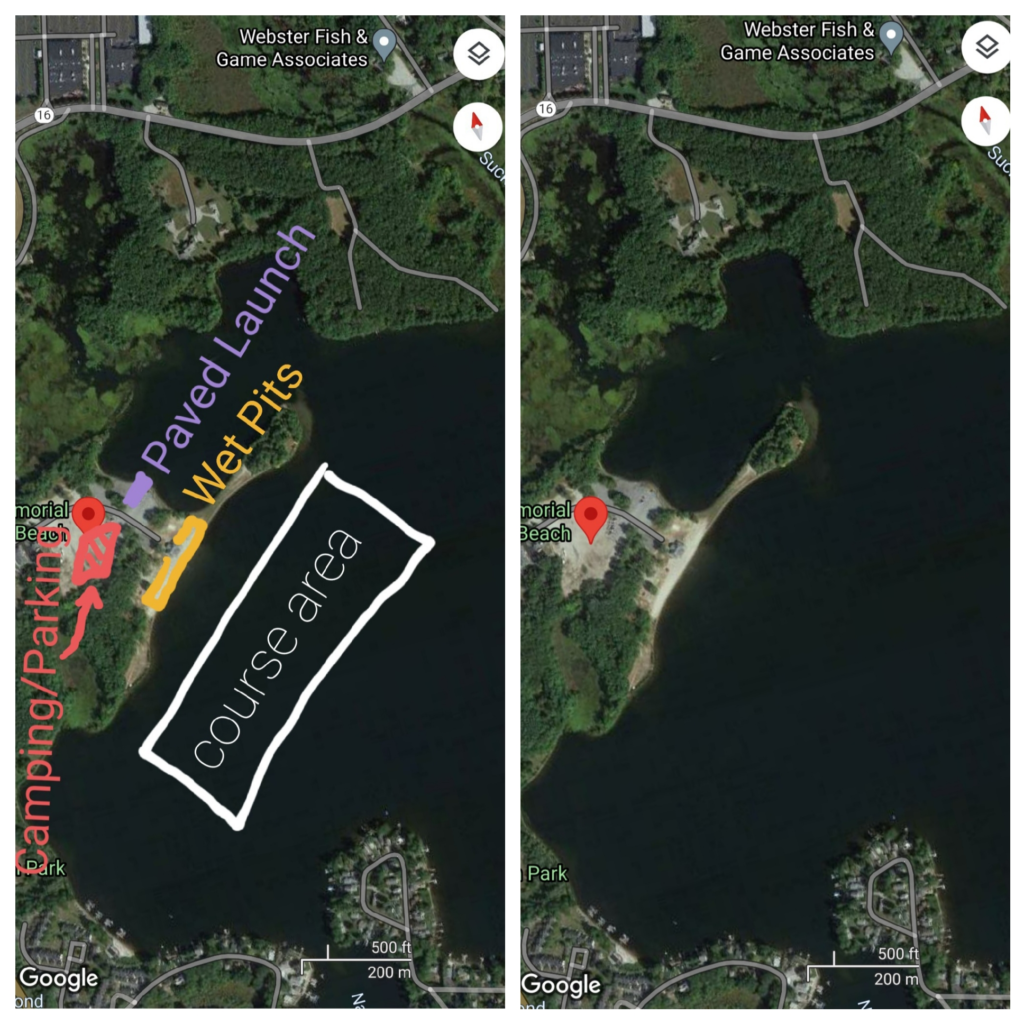 There is a paved boat launch on site. This launch is used by other boaters and is on the other side of the park than where our race occurs. Most participants launch their watercraft off the beach.
No dogs are allowed in the park
All specific park rules are posted on their website below. This includes Covid Protocols that must be followed with a zero tolerance policy. Any registered athlete, their family or crew who break these rules will be expelled from the event without refund and points will not be awarded for this location.
https://www.webster-ma.gov/296/Memorial-Beach
Camping will be allowed once again. This is dry camping in a mostly sand/dirt/grass parking lot on site. There are no fires allowed. Camping price includes 3 nights of camping ( Friday/Saturday/Sunday). Typically camping is not allowed at this location but the Town makes an exception for all of you. Please be extremely respectful, and leave the area better than you found it. Due to non payment in prior years by campers, payment for camping will now be collected by East Coast Watercross instead of the Town. Price is $100 and must be paid separately from registration on site, in cash only. There are bathrooms on site.
Hotels are scarce in the immediate area but there are hotels in neighboring cities like Auburn Ma. Most hotels are approximately 20 minutes away, however there are rental homes available in the immediate area.
Pit areas must be spaced at least 6ft from others.
Pre Registration will be open asap, we are awaiting final programming from the company we use. On site registration will be available, however due to Covid protocols, we strongly suggest pre registering and taking advantage of the discount to do so.
Race order is determined first by competing staff needs and spacing to allow them to leave their post and find a suitable replacement in time to race, then, based on pre registration to make every attempt to have racers in multiple classes spaced the best we can. On site registration does not guarantee spacing for multiple class competitors.