For the 2016 season, Land N Sea Powersports  , loaned East Coast Watercross  (2) 2016  3-up, HO 900ACE , Custom Wrapped ( removable) Sea Doo Spark watercraft for our 2016 course marshall boats. Throughout the 2016 Season we sold raffle tickets for the Green Spark which would be raffled off after our last race….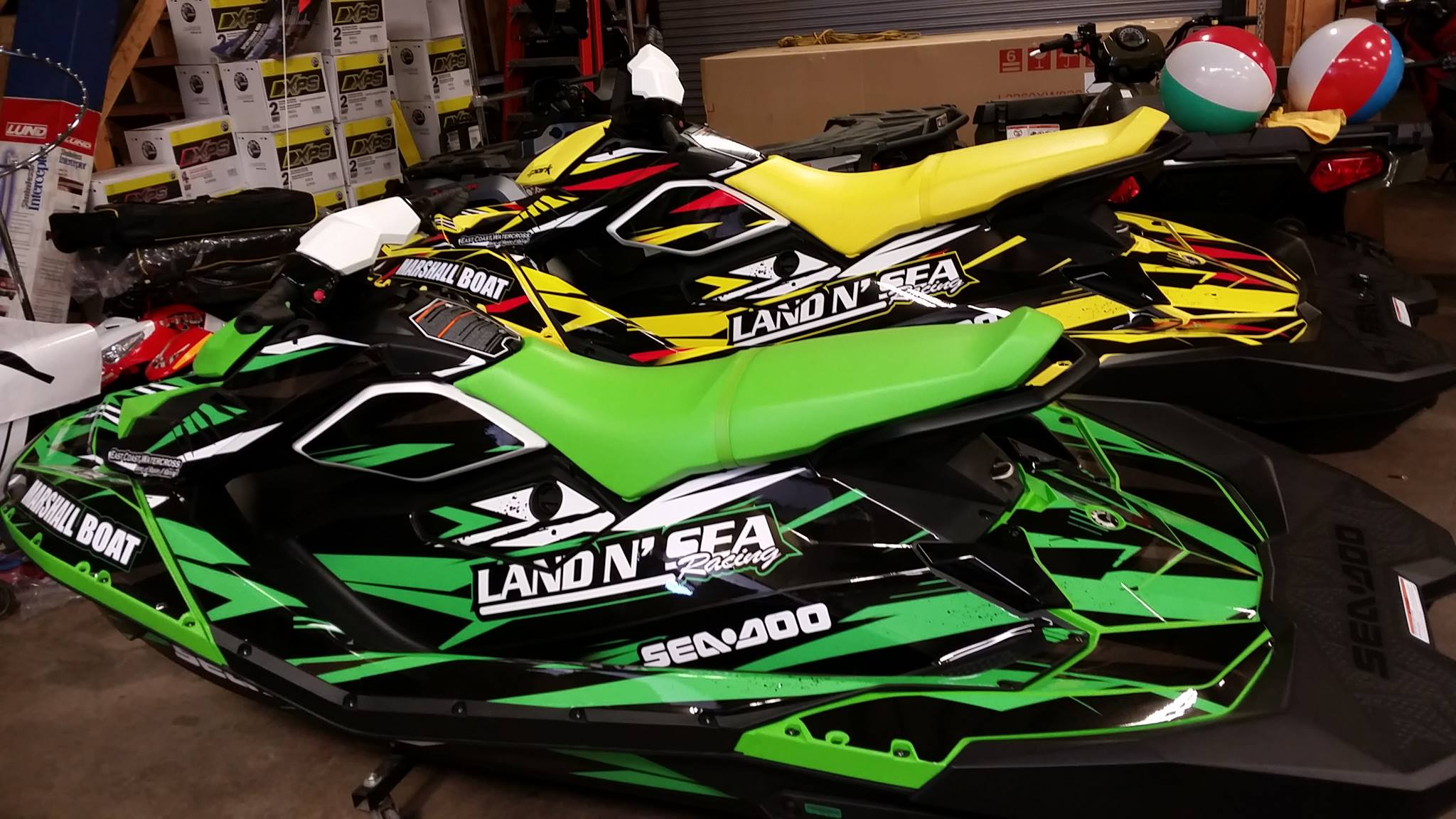 In September we held our LIVE drawing for the Green 2016 Spark at Sport Island Pub in Upstate NY.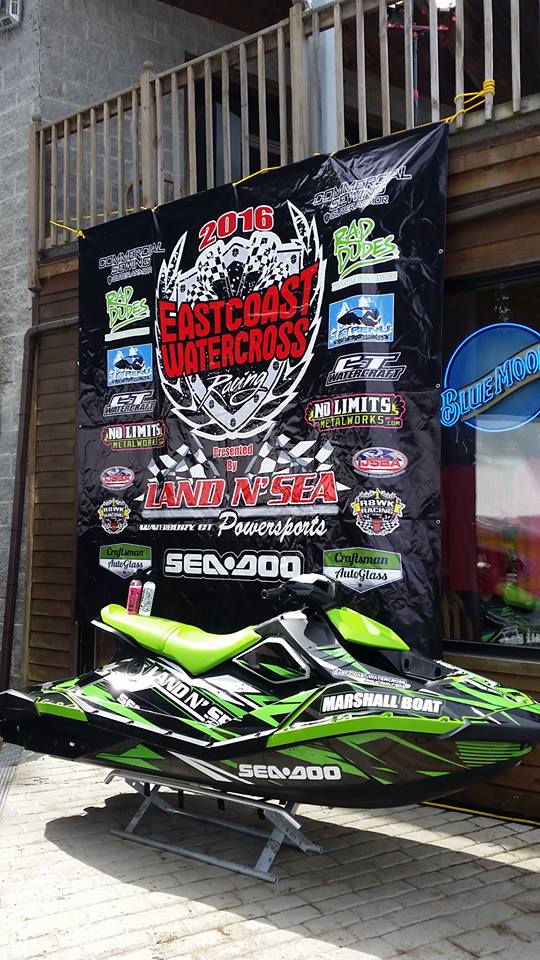 The winner was drawn at random, and turned out to be a Connecticut local, Julio Colon, who bought tickets at our Milford CT rounds of racing! Congrats Julio, and enjoy your new watercraft!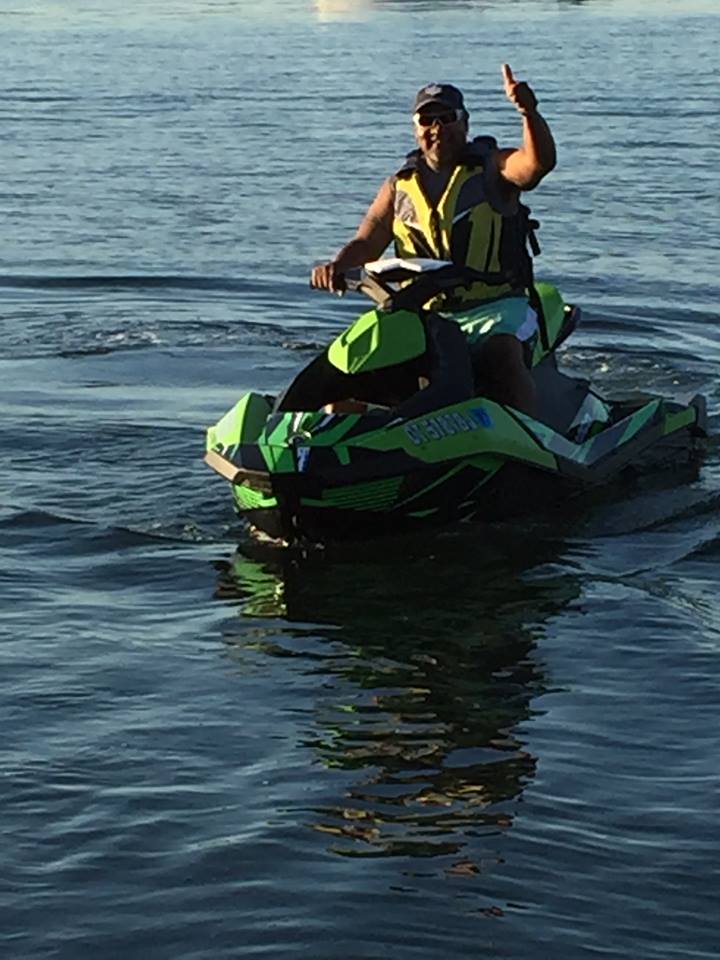 Thank you to all of those who purchased tickets, Seadoo/BRP , and Land N Sea Powersports! The season went so well we ended up purchasing the Yellow Spark for the Tour and hope to run an similar raffle during the 2017 Tour!
*East Coast Watercross LLC is not liable for any existing damage, scratches, burns, or any other nominal damage to the 2016 SeaDoo Spark while in storage at Land N Sea Powersports or while in use by East Coast Watercross LLC as a Course Marshall during any event in which East Coast Watercross LLC takes part. The winner of the above raffle shall contact East Coast Watercross LLC via email or telephone ONLY within ( 30) business days from the conclusion of the aforementioned raffle. Failure to do so will result in forfeiture of any and all rights to the aforedescribed subject matter of said raffle. Subject to all applicable state and federal taxes.